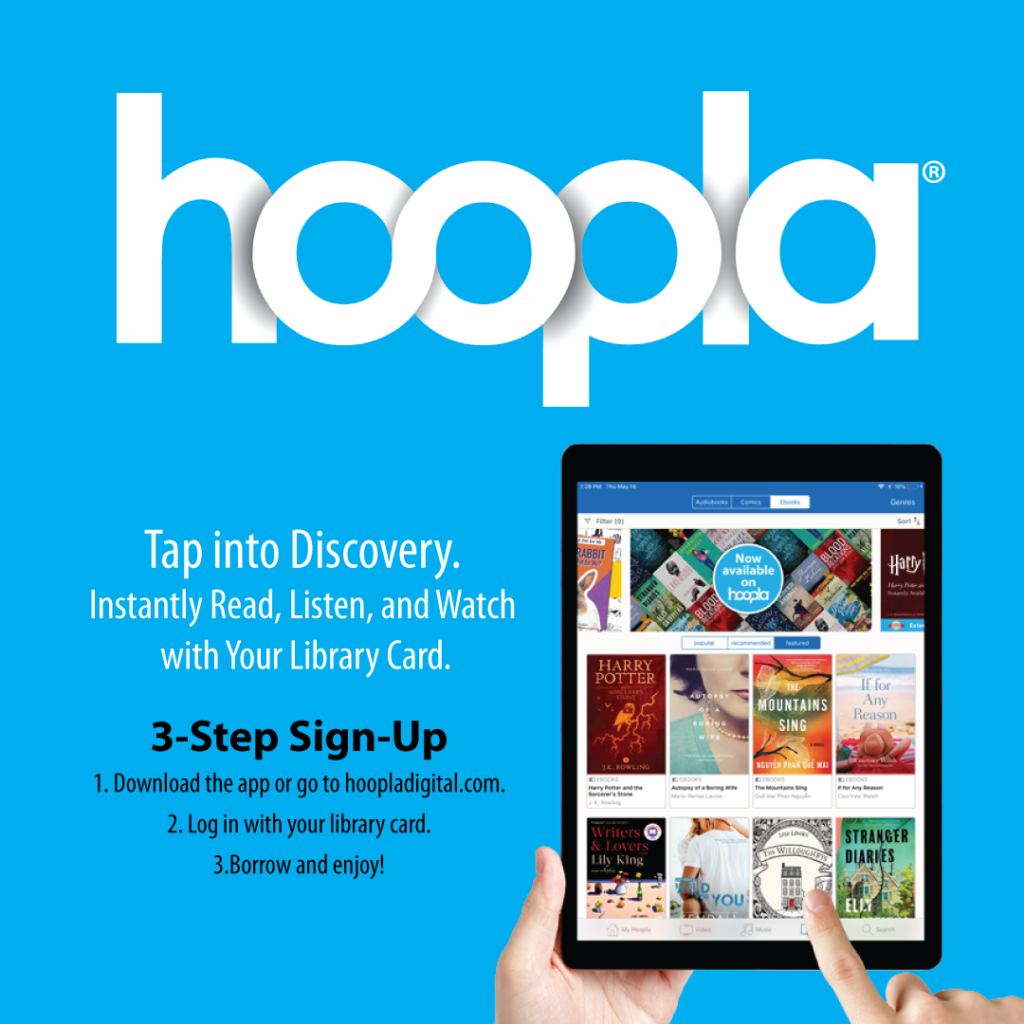 Attleboro Public Library cardholders now have FREE access to hoopla! Hoopla is a groundbreaking digital media service that allows you to borrow movies, music, audiobooks, ebooks, comics and TV shows to enjoy on your computer, tablet, or phone – and even your TV! With no waiting, titles can be streamed immediately, or downloaded to phones or tablets for offline enjoyment later. It has hundreds of thousands of titles to choose from, with more being added daily. Hoopla is like having the Attleboro Public Library at your fingertips. Anytime. Anywhere.
hoopla FAQ
How do I borrow hoopla items?
Accessing hoopla is easy. Simply download the FREE hoopla app or login at hoopladigital.com. More detailed information can be found on this 2-page flyer.
How many items can I borrow?
The Attleboro Public Library currently allows users to borrow 8 hoopla items per month. (Subject to change)
How long will I have my items for?
Most Movies and TV episodes are available for 72 hours (3 days) from the time you borrow the title. Some publishers limit the borrow time to 48 hours (2 days). Most Music albums are available for 7 days from the time you borrow the title. Most Audiobooks, Comics, and eBooks are available for 21 days from the time you borrow the title.
Will I need to wait in line for popular items?
No! Hoopla items are available for streaming/downloading on-demand, which means that multiple patrons can access the same items at once. There are no holds or waitlists.
What if I need help?
For assistance with hoopla or any of the Library's services, contact us at 508-222-0157 or apl_ref@sailsinc.org.