The Local History Room has a wealth of historical items of local interest.  We have microfilm of The Sun Chronicle going back to 1904.  We also offer access to HeritageQuest and in-library access to Ancestry.com, American Ancestors. and other genealogical resources.
We also provide access to an archive of Attleboro Town/City Reports as part of Regional Digitization in Massachusetts, funded by LSTA Grant and administered by the Boston Public Library and made possible by our membership in the Digital Commonwealth.
Attleboro was once known as "Jewelry City". See what information we have about this part of our history, or find out more about this history by visiting the library's local history room.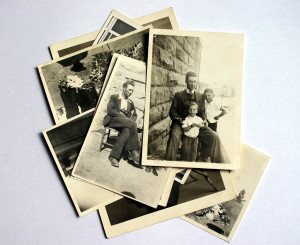 The Local History Room opens a half-hour after the library opens and closes a half hour before the library closes. To find out more about the Local History Room, please contact the Reference Department .
Email a reference librarian
A few of the titles available within our local history collection:
Attleboro Historical Commission. (1980). Attleborough, Massachusetts Burial Grounds pre-dating 1830. Attleboro, MA : Attleboro Historical Commission. AT 363.75 ATT
Bonneville, Victor and Sollitto, Paula. (1999). Attleboro: Charleston, SC: Arcadia Press. AT 974.48 A88 BON
Burkhart, Janice (Ed.) (1998). Baptisms of St. Joseph's Catholic Church, Attleboro, MA 1905-1986. Pawtucket, RI : American French Genealogical Society. AT 234.161 Bap
Burkhart, Janice. (Ed). (1988). Baptisms of St. Stephen's Catholic Church, Attleboro, MA (Dodgeville) 1880-1986. Pawtucket,RI : American French Genealogical Society. AT 234.161 Bap
Burkhart, Janice. (Ed.). (1998). Burials of St. Joseph Catholic Church, Attleboro, MA 1905-1986. Pawtucket, RI : American French Genealogical Society. AT 929.3 BUR 1905-1986
Burkhart, Janice. (Ed.) (1992). Franco-American Burials of the Stephen H. Foley Funeral Home. Pawtucket, RI : American French Genealogical Society. AT 929.374485 FRA
Burkhart, Janice. (Ed). (1988). Marriages of St. Joseph Catholic Church, Attleboro, MA 1905-1986. Pawtucket, RI : American French Genealogical Society. AT929.374485 Mar-St. Jos
Burkhart, Janice. (Ed). (1988). Marriages of St. Stephen's Catholic Church, Attleboro, MA (Dodgeville) 1880-1986. Pawtucket, RI : American French Genealogical Society. AT 929.374485 BUR
Murphy, Paul D. (2001). Hebronville: A Retrospective. Attleboro, MA: Paul Murphy. AT 974.48 A88 MUR
Phillips, Elizabeth H. (1976). Grave Locations of Attleborough Veterans of the American Revolution. AT 974.448 A88.929p Phil
Phillips, Elizabeth H. (1977). The Oldtown Church, Built in 1828, Dedicated, 1 January 1829, Designed and Built by Ezra Walker. 974.48 N87.285 P
Rounds, H. L. Peter. (1987). Abstracts of Bristol County, Massachusetts Probate Records 1687-1745. Baltimore: Genealogical Publishing Co., Inc. AT 347.44850605 Rou
Salisbury, Susan. (1995). Southern Massachusetts Cemetery Collection. Bowie, MD : Heritage Books, Inc. GEN 929.5 Sal
Studley, A. Irvin. (1992). Studley's History of Attleboro: From the time of the North Purchase to the end of World War I. Attleboro, MA: Attleboro Historical Commission and Attleboro Historical Volunteers. AT 974.4485 A88 STU
Tedesco, Paul H. (1979). 1894 Attleborough-Attleboro 1978: Hub of the Jewelry World. Atlteboro, MA: Attleboro Historical Commission. AT 974.48 A88 TED
(1934). Vital Records of Attleboro, Massachusetts to the end of the year 1849. Salem, MA : The Essex Institute. GEN 312.744
City Directories (Attleboro, North Attleboro, Plainville) 1875-current (some missing) AT 974.48
Microfiche 1877-1901  Microfilm 1903-1936
Lists of Persons by Wards 1962, 1965-1970, 1975, 1979 1984,1986-90, 1992-94, 1996-2008 AT 974.48 A88.324 
Tattle-Tale (Attleboro High Yearbook) 1925-2005 (some missing) (some missing)
AT 974.48
Attleborough/Attleboro Annual Reports 1861-1977, 1986-1992 (no reports published after 1992) AT 974.48
Names on Attleboro Honor Roll, November 11, 1971 – Presented to Attleboro Public Library by Frank E.White, May 25, 1970 (list of veterans of WWI, WWII, Korea, Vietnam; Supreme Sacrifice) AT 974.48 A88.9 Whi
Allen (Lewis), Allen (Walter), Ames, Arnold, Angell
Baird, Balcombe/Balkom/Balcom, Battey, Bent, Benton, Bishop & Burroughs, Bliss, Bosworth, Briggs, Browne,
Brown/Wall/Fisher, Bullock, Burbank/Bray/Wellcome/Sedgley/Welch, Burnham, Alice Butterfield/Goodnight,
Capen, Capron, Carnes, Carpenter, Cattier/Currier/Courier, Carter, Cheever, Claflin, Coffin, Comey/Comee,
Cooper, Crapo, Crossman
Daggett, Darey, Denison, Dion/LePage, Dulaney/Furlong, Estes
Follett (Orville Fisher), Foster (Alex), Freeman, Fuller/Dunham, Fuller (Mary Swain) Family,
Gillson/Jillson, Guyon/Dion
Hatch (Jabez), Hill, Hix/Hicks, Hodges, Holbrook, Holman, Holmes, Horton
Jewett, Kelly, Kimberly, Lamoreux (Andre)
Martin, McIntire, Moffat, Morrison, Munsey/Hopkins
Nerney (John), Newcomb, Nursey/Esty
Paradis/Rene, Parmenter, Peck, Percey, Pierce, Pillsbury, Plimpton, Pratt, Proctor,
Pullen (Nicholas), Putnam
Raymond, Read, Richardson, Robinson, Round, Rounsevelt
Scott, Sheffield, Sheldon (of R.I.), Sherman, Simmons, Small, Smith (Joseph) & Hale (Emma),
Sprague, Starkey(s), Stewart, Sturtevant, Sweet, Sweetland
Tilson, Titus/Andrews, Ward (William), Weston, Whitman (John), Wilmarth, Woodcock,
Wyss (Samuel)