Join in on the conversation at one of our Book Groups. No monthly commitment is required, just show up when you can! We have book groups for adults, teens, tweens, and children. Copies of current book group titles can be found on display near the Circulation Desk or at the Children's Room Desk.
---
Biography Book Group Meets once a month on a Monday evening
Next Meeting: George and Barbara Bush: A Great American Love Story by Ellie Sosa LeBlond
Monday, July 8th at 6:30pm
View 2017 book club titles
View previous book club titles

---
NEW! Family Book Club – Meets on the first Monday evening of the month
Next Meeting: Dragon Slippers by Jessica Day George.
Monday, July 1 at 7:15pm
For more information email familybookclubapl@gmail.com
---
Sci-Fi/Fantasy Book Club Meets every other month on a Wednesday evening
Next Meeting: The Martian by Andy Weir
Wednesday, July 17th at 7pm
Follow the Sci-Fi/Fantasy Book Club on Goodreads!
---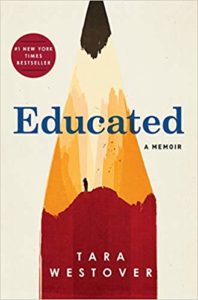 Parents' Book Club (for parents who love to read)
Usually the 4th Wednesday evening of the month
Next Meeting: Educated by Tara Westover
Wednesday, June 26 at 7pm
View 2017 book club titles
View 2016 book club titles
View previous book club titles

---
Wednesday Morning Book Group
First Wednesday morning of the month
Next Meeting: General discussion, What are you reading?
                               Wednesday, August 7th at 10 am
---
WWII Non Fiction Book Club 
Meets monthly on a Saturday afternoon
Next Meeting: IBM and the Holocaust : the Strategic Alliance Between Nazi Germany and America's Most
Powerful Corporation  by Edwin Black
View 2017 titles here
View 2016 book club titles
View previous book club titles
---
Parent/Child Book Group

(children grades 2-4 & an adult)

Monday evening at the end of the month
Next Meeting: One Crazy Summer by Rita Williams-Garcia
Monday, June 24 @ 7pm
View previous book club titles on Pinterest

---
Book Hungry Sock Monkeys
(Grades 5-8) Meets monthly on a Wednesday evening
Next Meeting: The Last Dragonslayer by Jasper Fforde
June 26 from 6-7pm
---
A Novel Idea: Teen Book Club (ages 13+)
Meets monthly on a Friday afternoon
---
Book Group Discussion Protocol
All members should read the monthly title selection.  You are welcome to attend if you have not finished the book, but be prepared to hear the ending of the book
Discussion should focus on the main themes, characters, and author of the book.  While additional detail and experiences can be useful, be brief, as the primary purpose is to share opinions of the book.
Discuss aspects of the book which did not appeal to you. Difficulties should be expressed as questions rather than statements.
Differing opinions should be expressed respectfully with the intent to disagree, not persuade others to modify their opinions.  Keep an open mind and carefully listen to the opinions of others.
Discuss with the group as a whole.  Everyone will be given an opportunity to share; however, participation is not a requirement.
The group leader will allow discussion to progress naturally but will redirect discussion to allow others opportunities to share their thoughts.
Start your own Book Group
All Attleboro area book groups are welcome to create a "Book Group" account at the Attleboro Public Library.  Groups are not required to meet in the library.
All book groups will:
Provide a contact person and e-mail contact information
Provide a schedule of titles chosen and meeting dates
Provide a list of alternate titles in the event a title/copies are not available
Provide a name for their book group
Provide number of copies required
If you would like to set up an account for your book group, please contact the Reference Department at apl_ref@sailsinc.org.
Reference Department will:
Create account for each book group
Place holds for book groups
Post current & accurate signage on group holds box
Be primary contact for book groups
Member Tips:
Members will pick up books from the holds area.
Books will be held in crate labeled with book club name.
Books will then be checked out to individual patron accounts.
Please note that the library is not able to advance book group titles on any waitlist.  We cannot guarantee availability of titles.