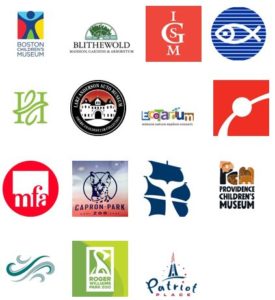 With your SAILS library card, you can check out discount passes to places like Plimoth Patuxet Museums, Roger Williams Zoo, the Children's Museums in Boston and Providence, or the New England Aquarium.  Stroll through the beautiful grounds of the Blithewold Mansion and Gardens, or park at a State park or beach for FREE!

You can find out more information and reserve passes online Reserve a Pass Now!

Reserve your pass, check out the pass from the Library, and enjoy your discount!  You may also reserve passes by stopping by in person or call the Library at 508-222-0157. Only one pass per card, per day. Adult or Young Adult cards only.

Passes may be booked up to 90 days in advance. A family may book only one pass per day.

Passes may be picked up no earlier than one business day before the visit date and may be picked up at any time during regular library hours, including the visit date.

Late fees are $1.00/day. Patrons who lose a pass are required to pay the replacement cost determined by the museum/park. Replacement costs range from $25 to $60.

Looking for a pass to a different location? Find out which passes are offered by which SAILS libraries.