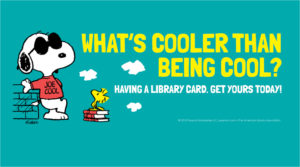 Each September, the staff of the Attleboro Public Library uses resources from the American Library Association to help get the word out about Library Card Sign-Up Month. As we start to see swimming pools closing up and school buses on the road, it's time to get the most important school supply of all , a library card!
Library cards are free to those living or working in Massachusetts. In most cases, borrowing privileges are granted on the spot. All that is required is some form of identification, proof of residency or the signature of a guardian. Anyone, from birth to 101 (or even older!) can get a library card. Studies show that children who are read to in the home and who use the library perform better in school and are more likely to continue to use the library as a source of lifetime learning.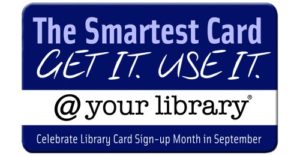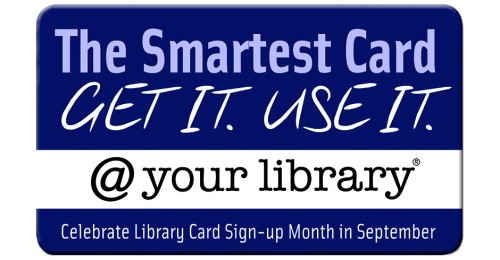 All year long, the Attleboro Library offers a variety of programs designed create a passion for reading and learning. Storytimes expose children and caregivers to the joy of reading, while the building also provides computers and assistance to older children after school. Summer reading programs keep children reading during vacation and have been shown to be the most important factor in avoiding the decrease in reading skills often referred to as the summer slide.
Attleboro staff are finding new and innovative ways to extend library collections beyond books, providing access to a wide variety of tools, both high-tech and low-tech, to empower the community. In addition to books, magazines, CDs and DVDs, computers, games, and other multimedia materials, the APL offers access to e-books through Overdrive.
Many in the community rely on the library as their first or only choice for Internet access and digital content. When we're able, the Attleboro Library offers free classes and one-on-one instruction on technology, Internet and online resource use. We're here to help start businesses, create resumes, search for jobs and apply for jobs online. We're here to help people connect with government and their communities, complete online forms and use online government services.
Come in, or call, and get started today! Visit your library to get involved.