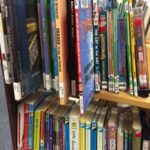 Each year, hundreds of items get added to the collections in the Childrens Room of the Attleboro Public Library – DVDs, audiobooks, magazines, video games, music and of course, BOOKS!  Staff look at hundreds of book reviews, searching out the best of the best for our patrons.  We know that not everyone has the time to go to these great lengths, which is why library users are always encouraged to talk to library staff to get great title recommendations.
Sometimes I get stuck when I'm looking for that perfect book about a certain subject, and when that happens, it's time to turn to the internet.  There are lots of book related websites and blogs out there, but I find myself going back to the same handful over and over.  Below, I've listed a few of my favorites and what I like about them.
Great Kids Books is a blog written by school librarian, Mary Ann Scheuer.  It lists tons of great books for kids ages 4-14.  I like this site because I can search by age level and book subject.  Mary Ann also posts great author interviews.
The Nonfiction Detectives is a blog written by two librarians; Cathy Potter and Louise Capizzo.  Louise is the youth service manager in a public library and Cathy is a school librarian.  There aren't many good review sites that review only nonfiction books, but this is one of them.  This blog covers nonfiction books for children ages 5-18.
A Mighty Girl is a website where the book section features over 2,000 girl-empowering books starring stellar Mighty Girl characters.  The books here are for kids from birth-teen.  To search, hover over the 'Books' button on the menu bar at the top. From there you can choose a category of interest and then use the filters on the left to further refine your search.

Kids' Book Series is a great way to find the next book in a series.  Users can also search for new series ideas by grade level.  What's great about this site is when you click on a particular grade, you can also find books for kids who are reading above and below their grade level.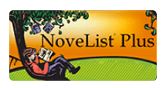 Novelist Plus K-8 is a database that gives Attleboro card users lists of books specifically for younger readers.  NoveList K-8. It helps kids find books that are just right for their reading level and interests. Parents, teachers, and librarians can also find tools to teach with books and engage young readers.
You can also check the Attleboro Library Pinterest page for lists of books about an array of different topics.