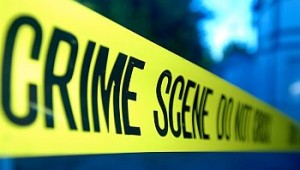 Are you thrilled when you find new authors? Dying to join a Book Club? Want to be clued into a good read? Consider joining the newest APL book club: Spies, Lies & Alibis!
The Attleboro Public Library is launching a new book club, and it is no "mystery" what genre we love to read!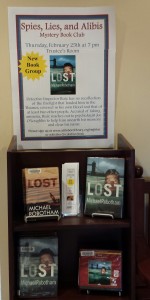 From cozy mysteries, like Agatha Christie or M.C. Beaton, to tales of espionage, like John le Carré or Nelson DeMille to psychological suspense, like Tami Hoag or Jeffery Deaver to legal/police dramas like Lisa Scottoline or Steve Martini, there are as many mystery subgenres as there are people who read them! Consider joining us to find likeminded readers, great discussions, and maybe, you will discover a new author!
The book group will meet monthly, starting on Thursday, February 25th at 7 pm, with the novel Lost by Michael Robotham:
Detective Inspector Ruiz has no recollection of the firefight that landed him in the Thames, covered in his own blood and that of at least two other people. Accused of faking amnesia, Ruiz reaches out to psychologist Joe O'Loughlin to help him unearth his memory and clear his name.
If you have been thinking about joining a book club, or maybe are just curious to see what we are reading next, stop by and join the fun!
Find additional resources on our Pinterest page! Register for the February meeting here, and see what other book clubs we offer on our website.
Have we piqued your interest? Questions? Suggestions? Please contact Jillian Amaral, Reader Services Coordinator at jamaral@sailsinc.org or 508-222-0157.