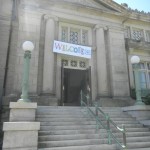 The Attleboro Public Library is lucky to have a beautiful building overflowing with a variety of collections for you to browse. The building is a combination of a three story, 100-plus year old, beautifully constructed original library, and a four story addition. This space allows us to provide a variety of reading, listening, and viewing materials to the diverse community surrounding us. Programming and computers complement our ability to bring you information you want in the format you want it in.
After happy patrons exclaim that the Library has provided them with just what they were looking for, it is not unusual for us to hear, "Why don't you put these on the first floor?" It seems that everyone's favorite find deserves a first floor location, providing easy access and eliminating the need to ask staff, "Where are the cd books?" While we do appreciate knowing how you feel, the reality is that we just cannot store everything on the first floor.   What we CAN do is this:
Encourage you to explore all areas of the library so you can find something new
Show you our elevator, bringing you to your favorite sections of the building
Offer enthusiastic staff ready to point you in the direction of what you are looking for
Take your suggestions for first floor displays and advertise both the items and their location elsewhere in the building
Put specific titles/items on hold for you to pickup from our first floor "Holds Shelves"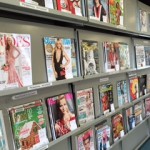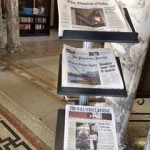 Walking through the upper floors of the building you'll find magazines and newspapers, both current and back issues, in the second floor Reading Room. Across the Marble Lobby you'll find an entire room full of Large Print titles, both fiction and non-fiction. Travel around the corner and you'll find shelves of audiobooks for your cd player as well as a display of the newest mysteries.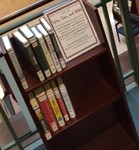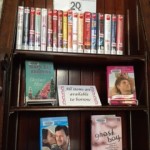 Climb one more set of stairs, or take the elevator if you'd prefer, and find comic books for adults, libros en espanol, computer and career titles, music, and books for teens.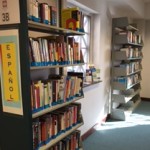 We hope you'll find something that you'll want to take home with you.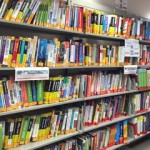 We love what we do and are privileged to work in such a large library. We encourage you to let us know what you may or may not like so that we have an opportunity to consider your ideas along with our own. Thank You for supporting YOUR Library!  Here in Attleboro, we are "Books and so Much More @ Your Library"!