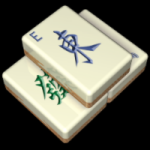 Whether you prefer the name, Mahjong, majiang, mah jongg, or ma jong, to name a few, playing this multi-tiled game can be more fun in person than online.    Those of you who play regularly, probably even like the nomenclature, "game of a thousand intelligences".    
If you are a card player and enjoy those gatherings, you will catch on quickly and also enjoy the camaraderie of this game.   We have a volunteer ready to assist in setting up a "club" for new, and experienced players.
Here's some advice:  according to kaleidoscope, Cultural China's website:  "Have you ever watched people playing Mahjong, and then yearned to join them? Have you ever been battled by the game's rules? Have you ever considered learning to play?  Here's a secret:  Learning to play is easy, learning to win, however, is the tough part!  There is only one way to learn to win: Play, play again and then play some more."
With the help of our volunteer, we are testing the waters for interest in a Ma Jong game playing group.  Stop by our coffee hour on Thursday, October 1st at 9:30am to let us know of your interest and to find out more info about Ma Jong.  We are willing to start a group on scheduled Thursday mornings if enough individuals are interested.  Come let us know what you think.