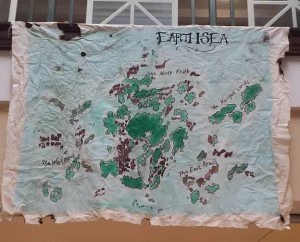 A new season means back to school, a crisp chill in the air and great new displays around the Attleboro Public Library!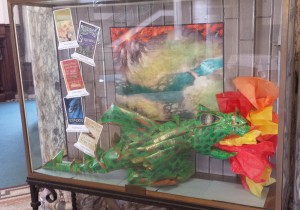 On the first floor, learn about the Attleboro's 1ABC Big Read selection, A Wizard of Earthsea! We've gathered additional titles to help inspire exploration of this year's title. Join the community wide fun by reading the book and participating in activities all around the city, from art openings at the Attleboro Art Museum to Geocaching with the Attleboro Land Trust at Nickerson Woods.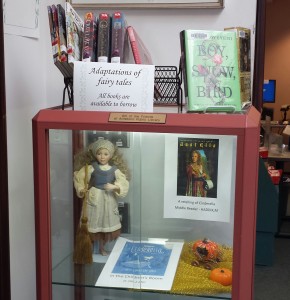 Continue the adventure through your imagination with displays on the second floor around the Marble Lobby.  See fairy tale dolls and fairy tale adaptations near the atrium, and a dragon and more about the Earthsea series in the Marble Lobby.
The second floor Fiction section features redbooks – free book rentals that is even easier, more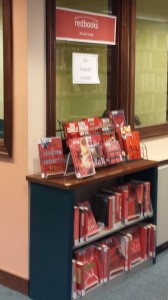 affordable and fun then redbox! The covers are all red, and the titles span hooror, mystery, general fiction and chick lit. Come borrow a free redbook today!

The third floor plays host to frequently banned books to celebrate Banned Book week, September 27 to October 3. Celebrate your freedom to read by borrowing books which have been subject to restrictions. From classics like The Color Purple, to recent best sellers like The Kite Runner, support freedom from censorship with the APL!