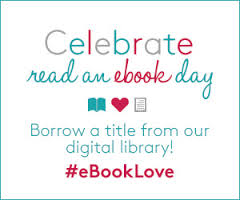 Like to read? Own a device (smart phone, e-reader, or computer) that can use e-Books? Celebrate e-Book Day with the APL!
OverDrive, the supplier of FREE eBooks to the Attleboro Public Library, will be hosting the 2nd Annual Read an eBook Day on September 18th. Learn about the convenience of being able to borrow, and enjoy, an eBook anytime, anywhere by visiting our website. Patrons can download e-Books at their convenience, and place holds on hot releases with the click of a finger, from anywhere with an internet connection.
Not sure of eBooks? Here are some great reasons to give them a try:
They are FREE just like other items from the library!
Traveling? Pack pounds of great reads in a tiny device that only weighs ounces!
Want the large print version of a book? Most eReaders allow you to adjust font size.
Need a book and it's the Saturday of a long weekend? Access to eBooks is all day, every day. Browse and place holds when it works for your schedule.
Stuck at a sports practice or on a commute with nothing to do? Download a book and watch the time fly by!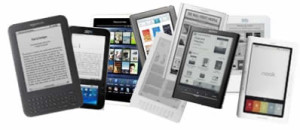 Have questions about your device? Set up an appointment with our Reference Department, or stop by the 2nd Floor Reference Desk to pick up quick reference guides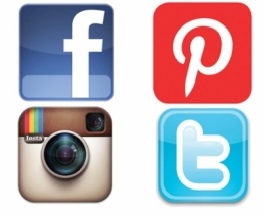 Active on Social Media? Use the hashtag #eBookLove on Facebook, Twitter, Instagram, or Pinterest to share what you are reading.
So join us on September 18th and learn about #eBookLove!