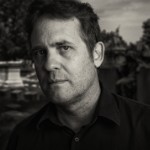 Join the Big Read community as we hear what author Michael M. Hughes has to say about the meaning of magic in Ursula LeGuin's A Wizard of Earthsea. Hughes will give the keynote presentation of Attleboro's 1ABC 2015 Big Read at the Attleboro Arts Museum on Friday, September, 18th at 7pm.
Hughes lives in Baltimore, Maryland and is a writer of fiction and nonfiction. He has spoken previously at Towson University on one of his favorite books, A Wizard of Earthsea. His debut novel, a paranormal horror tale, Blackwater Lights, was released in 2013. It has made the Top 10 list of Kindle Horror titles. The sequel, Witch Lights, was released in 2014. When he's not writing, Hughes speaks on fortean, paranormal, and other topics, and teaches workshops on the Tarot. To learn more about this talented author and his writing, visit his website and subscribe to his blog.
Also at the Museum will be a stunning invitational exhibit mirroring our novel's emphasis on the natural world and the theme of harmony. The Balance of Nature includes fantasy-inspired artwork exploring the equality of forces governing the natural world.
The Balance of Nature Exhibiting Artists: Sandy Coleman, Holly Gaboriault, Johnathan Good, Quincy Harding, Renee Harding, Cathren Housley, John Hunter Housley, Krzysztof Mathews, Jessica Meuse, Susan Medyn, Cynthia Whalen Nelson, David Phoenix, Abby Rovaldi, Amanda Sharples