The Massachusetts Board of Library Commissioners starts their plea for families to embrace summer reading with, "Slides are fun, EXCEPT when they refer to learning loss. By the time a struggling reader reaches middle school, summer reading loss has accumulated a two year lag in reading achievement." The MBLC is challenging people across the Commonwealth to share what they're reading this summer in an effort to stop the summer slide. Research shows when adults model good reading habits, children follow suit. Your reading material doesn't matter so much as the fact that you take time – a few minutes with the newspaper or a magazine, or a lengthy stretch with a novel, – to READ!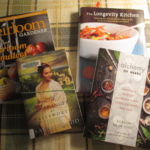 It's easy to take part – just four simple steps:
Post the titles and/or authors of your four books on social media. Bonus if you get a picture of yourself reading one of them!
Include the text, "Kids who read just four books over the summer fare better on reading comprehension tests in the fall." Learn more at readsinma.org and use the hashtag #whatsyourfour
Tag a friend and ask them to share their four!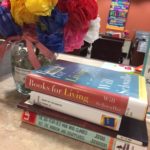 The staff of the Attleboro Public Library is taking this challenge seriously and we're sharing what's on our book shelves, in our cars, on our nightstands and in our beach bags. We'd love to see what you're reading, too! You can post your pics on social media using the hashtag #whatsyourfour and tag us using Facebook, Twitter and Instagram.