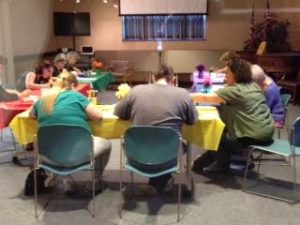 When you hear the word "coloring" it usually brings to mind an activity enjoyed by children.  How times have changed!  Adult coloring books are now available everywhere.  The notion that "Adult Coloring" could become popular may seem odd; however, did you know that in the early 20th Century, Psychiatrist Carl Jung, the founder of analytical psychology, prescribed coloring to his patients to calm and center their minds?  It seems like Dr. Jung was on to something!
What could be the reasons for this trend?  Let's look at some of the benefits of coloring.
Relaxation & Mindfulness ~ Yes, it can be this easy to relax.  Often the meditative state that you may experience while coloring will persuade you that it is an activity to be enjoyed regularly.  Many color in the evening as a way to let go of the day's stressors, while others start their day to clear their mind for the upcoming challenges of the day.
Easy, Inexpensive & Fun ~ Grab your pencils, book and a beverage.  Select a comfortable location, add music if you choose and make this your private time.   You can keep the expense low by shopping online and at discount outlets.  There are also an abundance of free coloring pages available for download.  Just search for "coloring pages" and you will see!
Express Yourself ~ The same coloring page given to 5 people will result in 5 different interpretations.  Your personality and creativity will make the completed design uniquely yours.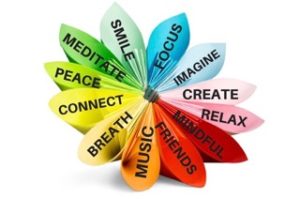 If you would like to experience these benefits please join us at our monthly "Color Your World" workshop.  Watch the ambiance of the Balfour Room transform into a peaceful setting through the use of color, music, and lighting.  We provide the tools so all you need to bring is "you." Integrative Nutrition Health Coach Sue Wachta leads this workshop; she'll show you how easy it is to take what you experience here, home with you. To register for the next event, Wednesday, June 21st from 6-7:30pm, call the Library at 508-222-0157 or sign up online.