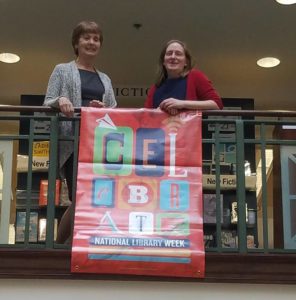 Let's celebrate Libraries! Here it is National Library Week for 2017! Libraries across the country are transforming to bring the best service possible to their communities. In Massachusetts, libraries have contributed to the success of "Massachusetts Students being named the BEST Readers in the WORLD" according to the Massachusetts Department of Elementary and Secondary Education, Dec 2016.  The Massachusetts Board of Library Commissioners has designated this year's summer reading theme to be "Build a Better World." Literacy and community-building are a great combination.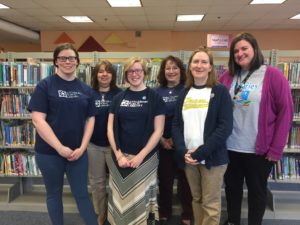 Here at the Attleboro Free Public Library we embrace community-building through services, programs, outreach, materials and collaborations. Our brand, "Books and so Much More @ YOUR Library" guides us as we determine the best ways to fufill our community's information needs to as many people as possible. Numerous community partner agencies and individuals have brought wonderful programs and opportunities to our library, including: writing groups for all ages, sensory story times, yoga, legal and business advice, multicultural storytelling and experiences, an International Coffee and Tea Tasting, the Memory Café, artist talks, gardening programs, poetry writing and readings, Murder Ink tales,  Lego Club, adult coloring, Genealogy Club, book groups, and let's not forget the partnerships and experiences of The Big Read.
YOUR Library is working on imaginative ways to inspire and inform you. We seek innovative ideas to make reading come alive, and information be a give and take experience. We envision a remake of the Children's Room into an interactive learning and play area.    We are developing ways to keep pace with technology to better serve our community and our residents. We ARE Books and so Much More @ YOUR library. You, our patrons bring the MORE through their ideas, time, talent, and desire to participate and assist in all we can do. During this week to celebrate Libraries, we the staff of the Attleboro Free Public Library thank and celebrate you, our patrons as well.