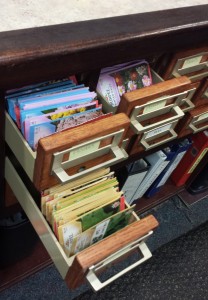 We know you love Attleboro Public Library's seed library, so this year it is back and raring to go!
The Outreach Program at the University of Rhode Island, has provided us with flower, herb and vegetable seeds available for checkout starting Saturday, April 8th at 11am. Library card holders in good standing can check out up to two packets of seeds.
A number of varieties are available, from beets to lavender to zinnias. The seeds are yours to keep and do not need to be returned to the library. We have a limited quantity of each type of seed, but several hundred total packets. For more information, please call us at (508) 222-0157 or email apl_circ@sailsinc.org
Stay connected as your garden grows! Tag your photos on Facebook, Instagram, and Twitter with #APLseedlibrary to share your spring and summer gardens. Below are some great photos of the bounty from last year's seed library.