The Attleboro Public Library has not one, but TWO great events coming up to help give you all the information you need to succeed in starting or running a small business. Give us a call at 508-222-0157 or click on the links below to reserve your seat!

Owning and running a business is as American as apple pie. Everyone has a business idea, to start a new local restaurant or brewery or to create a software consulting firm. Each business is unique and as with many endeavors in life, good legal guidance is invaluable. This program will provide an overview of the legal aspects of starting a business. This program is offered by the Attleboro Area Bar Association and will be presented by attorneys Melinda Kwart and Ben Dowling. Melinda Kwart is a long-time Attleboro resident and local attorney with the Percy Law Group, P.C., located in Taunton, Massachusetts, with office space in Attleboro (mkwart@percylawgroup.com). Ben Dowling is an Attleboro native and North Attleboro resident with his law offices located in Attleboro, right across the street from the Attleboro Public Library (www.benhartdowling.com).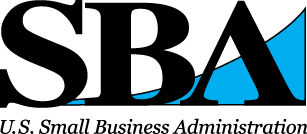 Are you looking to start or expand a business? The Small Business Administration (SBA) is here to help! Learn more about SBA's FREE programs and services. A representative from the SBA will be giving a presentation and answering all of YOUR questions.
General information will be provided on Mass Small Business Development Center (MSBDC), Counselors to America's Small Business (SCORE), Center for Women & Enterprise (CWE), Veteran Business Outreach Center (VBOC), SBA Guaranty Loan Programs (7a Loans, Microloans SBA Express Loans, 504 Loan Program), and Government Contracting Opportunities (8a Business Development, HUBZones [Historically Underutilized Business Zones], Disaster Assistance).