Wireless printing just got easier!  Our wireless printing service has been streamlined to make it even easier for you to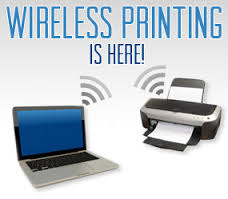 print from anywhere!  Working in the library with your laptop or smart device? Working at home? Register once and you will then get the option to copy and paste a URL, or upload a file.
Need to print in color? Both black and white, and color, options are available. Printing costs are .20/page for black and white, .40/page for color.  Print jobs will remain in the print queue for 48 hours, giving you plenty of time to drop by, pick out a book, and pickup your print job.
Please refer to our Wireless Printing FAQ's for more information.