The National Parks are turning 100 this August! If you are planning a family vacation, why not tour one of our
beautiful national parks in their centennial year? To help plan your vacation, check out the National Geographic Guide to National Parks of the United States. If you are heading to one of our western National Parks, then Fodor's Complete Guide to the National Parks of the West may be the choice for you.  Not sure which park to visit? Use the National Park Service's "Find-a-Park" to explore parks both near and far.  You can search by state, or by type of park, to select the park that best fits your interest and activity level. From visiting Alcatraz to hiking in Shenandoah, there is something for everyone!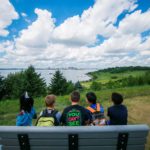 Looking for something closer to home? Massachusetts is home to 14 parks, historic sites, and recreation areas – all part of the National Park Service.  If you plan on visiting more than one park, be sure to purchase a Passport to Your National Parks for park information, and then collect the commemorative stamps issued by each park as you visit. Get the little ones in on the fun with the Kids Passport to Your National Parks Companion.
Speaking of kids, do know about the National Park Service's Every Kid in a Park program? This program allows every fourth grader and their family free access to our national parks!  Follow this link for complete rules and instructions.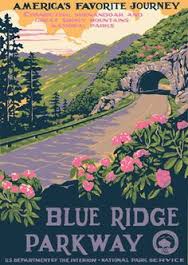 If you are not able to travel to the parks, you can still enjoy their history, beauty, and majesty by reading A Thinking Person's Guide to America's National Parks: 23 Essays on America's National Parks or by viewing the PBS documentary The National Parks: America's Best Idea.