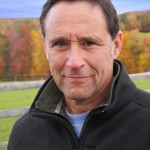 "From sports to politics, food to finance, aviation to engineering, to bitter disputes over simple boundaries themselves, New England's feuds have peppered the region's life for centuries. They've been raw and rowdy, sometimes high minded and humorous, and in a place renowned for its deep sense of history, often long-running and legendary. There are even some that will undoubtedly outlast the region's ancient low stone walls.
Ted Reinstein, a native New Englander and local writer, offers us fascinating stories, some known, others not so much, from the history of New England in this fun, accessible book. Bringing to life many of the fights, spats, and arguments that have, in many ways, shaped the area itself, Reinstein demonstrates what it really means to be Wicked Pissed."
In 2014, author and television personality Ted Reinstein visited the Attleboro Public Library and impressed us all with his tales of New England. This year he's back, courtesy of the Trustees of the Attleboro Public Library, with more stories. We hope you can enjoy them with us. This popular event promises to be standing room only, so register early!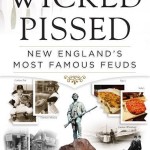 From the publisher: "New England is as dotted with colorful and fascinating feuds as it is with low stone walls and big, red barns. And many of them go back just as far! For instance, did you know that the Breeds and the Bunkers are still fighting over a hill? Or that the revolution is still being fought—by Lexington and Concord?! From the colonial era, through early aviation (CT claims the Wright Bros. are wrong), to Red Sox-Yankees and present-day food fights, Ted Reinstein tells us who's really "Wicked Pissed" in New England, and why."