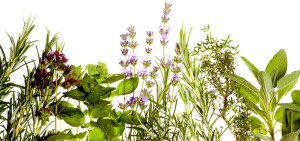 Spring is here and with it the opportunity, once again, to get into the garden! The greater Attleboro area is fortunate to have an abundance of local gardening experts. The Community Garden, the Willett School Garden, the Attleboro Garden Club and many resident Master Gardeners help to keep our city green and lush. The Library is doing its part by providing free seeds along with more typical resources like books, magazines and online classes.
To kick off our Seed Library, master gardener, Kathi Gariepy, will be giving a demonstration on herb gardening. Kathi has over 30 years of teaching and gardening experience. Using seeds and live plants, Kathi will take a look at both common and unusual, culinary and fragrant herbs. She will share the best horticultural practices for starting herbs from seed, cuttings and potted plants.  Have questions? Kathi has answers, so come prepared with your own gardening challenges. You can register HERE.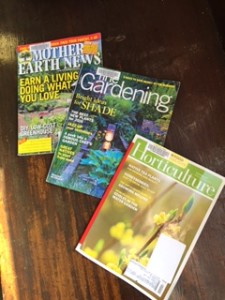 To complement this program, the library has gathered a variety of resources for local gardeners, both online and in the building. You are invited to browse full text articles online, take a FREE gardening class online with UniversalClass,  and check out any number of gardening magazines like Organic Gardening, Fine Gardening, or Mother Earth News. Keep your eyes out for displays of gardening books around the library. Can't find what you're looking for? Library staff is here to help YOUR garden grow. We're happy to search with you!