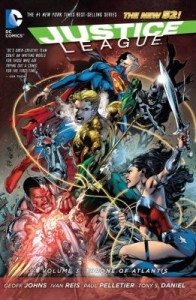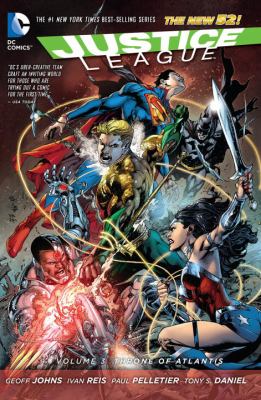 Whether you call it a graphic novel or comic book, this genre has proved its staying power. The comic book has come a long way since the days of Archie and Veronica.  Graphic novels not only tell a story, but are beautifully illustrated in full color or simple black and white sketches.
Standouts in the field such as Bill Willingham's Fables series and Robert Kirkman's Walking Dead series are in high demand.  Heroes and villains abound in such series as Justice League, Hellblazer, and The New Avengers.  Are you a Batman fan? Try Batman: The Dark Knight Returns by Frank Miller or Batman: The Killing Joke by Alan Moore. These titles are shelved in the 3rd floor Adult Graphic Novel Section.
Japanese manga is a style of graphic novel now popular worldwide.  Our 3rd floor Young Adult section has series such as Attack on Titan, Barefoot Gen, Black Butler, and Vampire Knight.
Graphic novels engage readers beyond the printed word and can deftly illustrate the emotional impact of traumatic experiences.  The Pulitzer Prize winning Maus: A Survivor's Tale, by Art Spiegelman, depicts the fear and heartache of surviving the Holocaust. Similarly, The Tale of One Bad Rat, by Bryan Talbot, deals with child abuse while evoking the work of Beatrix Potter.
Alison Bechdel's memoir, Fun Home: A Family Tragicomic, won an Eisner Award and has been made into a musical now running on Broadway.  That production won a Tony Award for Best Musical. (And we hear Archie is getting a musical too!)  Check out more of our graphic novels on our Pinterest page.