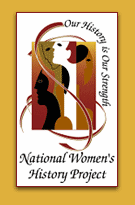 March is National Women's History Month and the founders of the event, the The National Women's History Project (NMHP), picked a fantastic theme for an election year: Working to Form a More Perfect Union: Honoring Women in Public Service and Government.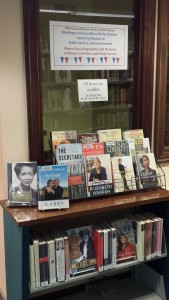 The NMHP, founded in 1980, is "Writing Women Back Into History" through recognition and celebration of the accomplishments of women, from diverse backgrounds, throughout our history. The NMHP provides educational material, information and programming to promote awareness of the role women play.
Each year, the NMPH honors women, past and present, who personify the theme with their contributions to society. This year is no different.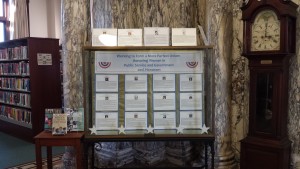 The sixteen honorees have been pioneers in Public Service and Government and their efforts have improved the lives of all.
The Attleboro Public Library is celebrating these women, and others like them, during the month of March. There are a pair of displays in the Marble Lobby on the library's second floor, a collection of memoirs and biographies from the Library's collection, displays of notable Firsts of Women in US Government, and an affiliated Pinterest page, highlighting the honorees, books and links relevant to the theme.
Elect to visit the Library during March and learn about these women, and their history and achievements, in one of our display books or online.