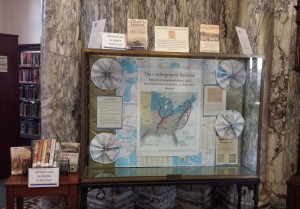 The founders of Black History Month, The Association for the Study of African American Life & History (ASALH), have chosen the theme for 2016: Hallowed Grounds: Sites of African American Memories.
What began in 1926 as a week of recognition of Black history, literature and achievements, held in the week of the birthdays of Abraham Lincoln (Feb. 12th) and Frederick Douglass (Feb. 14th), has grown into a nationwide celebration of the history, culture, successes, and contributions of Black Americans.
In the ASALH's eloquent words, "From port cities where Africans disembarked from slave ships to the battle fields where their descendants fought for freedom, from the colleges and universities where they pursued education to places where they created communities during centuries of migration, the imprint of Americans of African descent is deeply embedded in the narrative of the American past.  These sites prompt us to remember and over time became hallowed grounds."
The ASALH chose this theme to coincide with the centennial celebration of the National Park Service. There are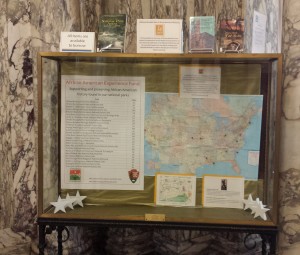 more than twenty-five sites nationwide, and the Underground Railroad Network to Freedom, which help to tell the story of America, recognizing the invaluable contributions and role of African Americans. The African American Experience Fund (AAEF), a Washington, DC based organization, supports and preserves African American history found in our national parks.
The Attleboro Public Library is celebrating these hallowed grounds, and the effort to educate and preserve this history throughout the month of February. There are a pair of displays in the Marble Lobby on the library's second floor, a collection of non-fiction books curated from the Library's collection, and an affiliated Pinterest page, highlighting books and links relevant to the theme. One of the highlighted sites is the Boston African American National Historic Site, which includes the Black Heritage Trail and the African Meeting House.
Join the Attleboro Public Library to learn about the theme, the different highlighted sites, and their history and current preservation efforts, in one of our displays, books or online links.