It probably comes as no surprise that the APL staff love books and love to read. However, you may wonder, just what does the staff pick when we come to the library??? Each February, just in time for Valentine's Day, we display some of the books and authors we love!
From graphic novels to educational non-fiction to psychological thrillers, our taste in books and authors are as varied as our staff! Whether you enjoy romance, inspirational fiction, fast paced mysteries or literary fiction, chances
are, you will find something that you will love too!
Discover a new author, explore an unfamiliar genre or try a series you have meant to start, all gathered in one convenient location, next to the Circulation Desk in the main lobby. See all the adult and young adult titles listed on our Pinterest page, so that you can see what we have picked!
Staff have also compiled their favorite children's, middle reader and young adult books and authors, so that the whole family can join the fun and feel the love!
And, back by popular demand, we are offering "Blind Date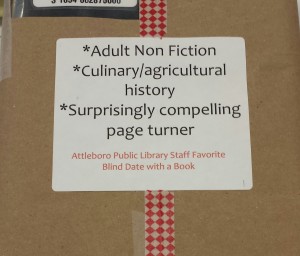 with a Book." Chosen from our list of staff favorites, we have collected a group of books, across genres and formats, to wrap up and tempt you with a few key phrases. Conventional wisdom says you shouldn't judge a book by its cover – come give that idea a try, and you just may find yourself smitten!