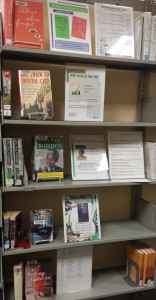 As you can see from our calendar, the Attleboro Library offers a wide variety of book clubs each month. We take pride in offering a little something for everyone, scheduling the meetings on weekends and week days, in the morning and the evening. We listen to patron suggestions and watch what the popular titles are, and brainstorm ways to engage readers of all types. Recently Eleni Tsoukatos, one of Attleboro's Reference Librarians and leader of the Biography Book Club, heard from participants in the discussion surrounding the reading of Nelson Mandela's memoir, "Long Walk to Freedom". We thought the comments she heard were worth sharing.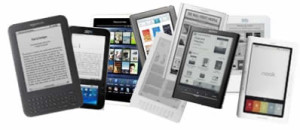 Reader, Michele, uses Overdrive to read book group titles. "I prefer the digital library resources since I can read on the treadmill, stationary bike, or while traveling." Michele has been attending the Biography Book Group for several years, initially because she wanted to expand her reading choices. She now sets aside the first Monday of the month to meet with her reading friends! Michele has been particularly impressed with the respect everyone shows for differing opinions.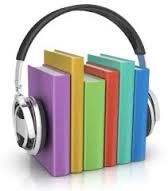 Brigitte listened to "Long Walk to Freedom" on a trip to Toronto with her spouse. They were both able to enjoy the book. Brigitte loves audio books and says, "I would not have been able to pronounce most of the names in the 'Long Walk to Freedom' on my own. It almost felt as if Nelson Mandela, himself was reading this book to me." This is the title that motivated her to join the group for a meeting. "This book reinforced a lot of the universal themes and values I was taught growing up – forgiveness, resilience, being a good leader, listening, many great lessons of bravery & assertiveness… and also great advice from Mandela." Like Michele, Brigitte enjoys hearing how others relate to the books that are read.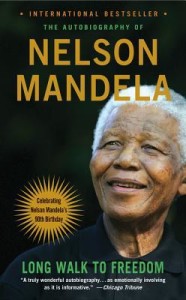 Never one to be attached to a book's physical format, Alice has "read many of the books in large print, listened to a book while I was lying in bed not feeling well, and listened in the car as I traveled to PA to walk part of the Appalachian Trail." Alice neatly sums up why the Biography Book Group is so popular, "The selections are varied, the discussions very informative, and the members willing to share their experiences that related to the biography.​  We have read about abused children, World War heroes, movie stars, ordinary people doing extraordinary things, and have learned many important lessons along the way.  I have tried several other book clubs but this group I find stimulates me to read, research, and relate to my fellow human beings – the 3 R's!"
If you're ready to take the leap and join a book club, we hope we have just the right one for you. For suggestions, and more information on each of our book clubs, call the Reference Desk at 508-222-0157. You can also visit our newly redesigned Book Group page.