You may know that C is usually for cookies, at least according to Sesame Street's resident food critic, Cookie Monster, but thanks to local talents Jason M. Burns and Nick Deschenes, C stands for Comics, too!
Together, Jason, who is the head writer and project manager, and series letterer, Nick, are coming to the Attleboro Public Library on Monday, August 10th at 6:30 pm, to discuss their work on a new Sesame Street comic series, set to debut this October. They will discuss the fascinating, multi step process that comic books travel from the original idea to the final publication, and all of the steps in between. This is a family friendly event, open to kids ages 7 and up.
New York Time's bestselling author Jason has been a head writer and project manager/editor on the DreamWorks Animation stable of titles, including Shrek, Megamind, Penguins of Madagascar, and Kung Fu Panda and has also developed and wrote comic book reboots of Richie Rich, Casper the Friendly Ghost, Strawberry Shortcake, and Carebears, re-imagined for a new generation. Jason is also one of two principals at Plymouth Rock Creative focusing on the creation of new and original intellectual properties, across platforms and genres.
Learn how Jason and Nick work together, with other talented folks all around the world, to bring your favorite characters to the pages of comics and graphic novels! Jason and Nick talk about their work and answer questions, and bring some cool Sesame Street themed giveaways!
Attendees participating in the Adult Summer Reading Program will receive an additional entry to the weekly prize drawing.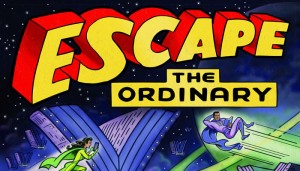 Register online to reserve a seat!