Below is a bibliography of books and other collected materials dealing with the city of Attleboro and its jewelry related industries.
Come use the local history room to find out more about Attleboro, its history, and its community.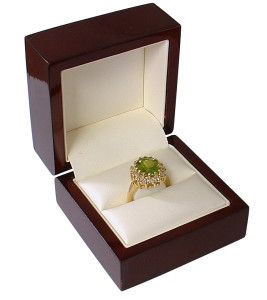 Books in the General Collection
American Jewelry Manufacturers. Rainwater, Dorothy T.  (Ref. 688.2 Rai).
1894 Attleborough-Attleboro 1978; Hub of the Jewelry World. Tedesco, Paul H. (974.48 A88 Ted).
Inside the Jewelry Box: a Collector's Guide to Costume Jewelry. Pitman, Ann Mitchel.l (745.5942 Pit).
Books in the Local History Collection
Attleboro Massachusetts City Directory. RL Polk and Company, 1877-present (annual., (974.48 Att).
The Augat Story. Levine, David A. (AT 680.9744 Lev).
The Balfour Story. Balfour Company. (974.48 A88.65 Bal).
The Evans Book. Clayton, Larry. (AT 748.82 Cla).
History of Massachusetts Industries; their inception, growth and success. Stone, Orra L. (GEN  609 Vol. I-IV).
Massachusetts Industry; Progress Through Enterprise. Associated Industries of Massachusetts. (AT 338.09 Assoc.).
200 Years of American Manufactured Jewelry and Accessories. Marshall, Suzanne. (AT 688.2 Mar).
Why Providence?  How Did It Become the JewelryCenter of the US?  An introduction to the first 100 years.  Weisberg, Alfred M.  (AT 974.52)
Material in the Vertical File (Local History Collection)
This file contains collected articles, pamphlets, photos, etc., about Attleboro and its residents and their businesses, factories and industries, past and present. The topics are divided into general subject areas, sub-divided and ordered alphabetically. They are stored in a large locked cabinet in the Local History Room. Ask the Librarian on duty at the Reference Desk for access to this collection. To aid your search, check the many headings and sub-headings in the guide; Local History Vertical Files.
Resources and Links to Additional Materials
Attleboro Area Industrial Museum, 42 Union Street, AttleboroMA02703-2911. www.industrialmuseum.com or email: info@industrialmuseum.com.
City Clerks Office, AttleboroCity Hall, 77 Park Street, AttleboroMA, 02703, Tel:508-223-2222
Women at WorkMuseum, 35 County Street, Attleboro, MA02703