If you missed the live program, you can watch the recording here!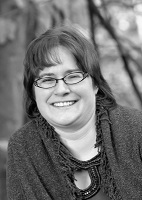 Every state has its ghost stories, but no other state has the Dover Demon or the Salem Witch Trials. From sea-side ghosts, to UFOs over the Berkshires, Massachusetts has a rich history of paranormal legend, odd events, and strange denizens. In this workshop, we have a look at some of the most famous of Massachusetts paranormal, cryptozoological, and plain weird incidents throughout the state's history.
Presented by Sarah Hodge-Wetherbe, aka Panels by Geekgal.