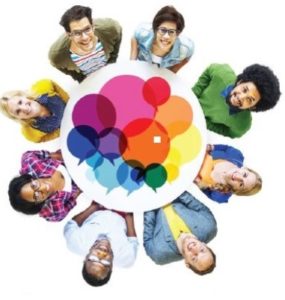 The Attleboro Library is hosting a new English Conversation Circle series for adults.  The next meeting will be on Friday, July 12, at 1 p.m. This program will also be held on 7/19, 7/26, and 8/2.
English conversation circles provide non-native English speakers an opportunity to practice their conversational English skills with other adult learners in a relaxed and informal group setting.  Typical discussion topics are current events, travel, dining, entertainment, etc. In addition to being an encouraging place for learners to practice speaking English, conversation circles allow participants the chance to learn about other cultures!
Speakers of all languages are welcome to attend. The hour long program is free, and no registration is required. The discussions are led by APL reference librarian, and volunteer English tutor, Eleni Tsoukatos.