Isn't it incredible? Library cards are FREE to those living or working in Massachusetts! In most cases, borrowing privileges are granted on the spot. All that is required is a picture ID, proof of residency or the signature of a guardian. Everyone, from birth to 101 (or even older!) can get a library card!
Already have a library card? Maybe you've got some fines on it? We can help! Throughout the month of September we're swapping charity for fines! The Incredibles are here to help you clean up your library card for National Library Card Sign Up Month! Donate toiletries, paper products, and food items at the APL from September 4th- October 12th to erase your overdue fees.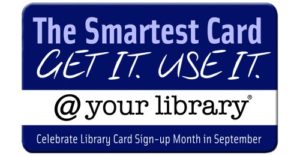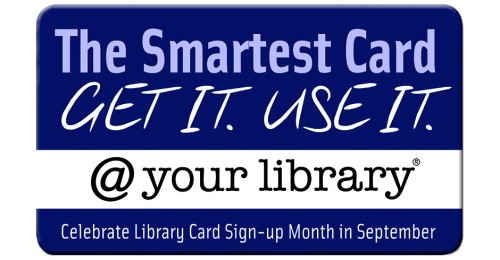 Attleboro staff encourage you to find new uses for your library card! Library collections go beyond books, providing access to a wide variety of tools, both high-tech and low-tech, to the community. In addition to books, magazines, CDs and DVDs, computers, games, and other materials, the APL offers access to e-books and e-audio through Overdrive, and the new Libby app.
Many in the community rely on the library as their first or only choice for Internet access and digital content. When we're able, the Attleboro Library offers free classes and one-on-one instruction on technology, internet and online resource use. We're here to help start businesses, create resumes, search for jobs and apply for jobs online. We're here to help people connect with government and their communities, complete online forms and use online government services.
Come in, or call, and get started using your library card today!