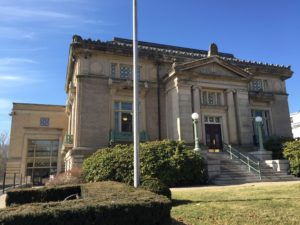 As the school year winds down, but before the summer heats up, the APL wants to remind you of all we have to offer! From story time to book clubs, from the classics to contemporary sitcoms, your Library is working to fulfill your information and entertainment needs.
Our first floor has movies, television shows, video games, and the Children's Room. The second floor boasts the reference staff, study rooms, fiction (print and audio), large print, newspapers and magazines, the puzzle table and the local history room.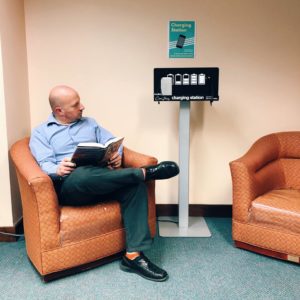 It's also a great place to sit and recharge (yourself and your device!) in a comfortable chair. The third floor holds two graphic novel collections, non-fiction titles (print and audio) including cookbooks and travel guides, the computer, college and career collection, music on cd, documentaries, anime and the teen collection. The library's Spanish Collection – books, audio and dvds, is also located here.
Not in the mood to read? Come in for one of our many events. We host lectures, workshops, discussions and more on a regular basis. All of them are free, and most require registration. To get advance notice of what's happening at the APL, sign up for our newsletter, and follow us on Facebook, Twitter and Instagram!