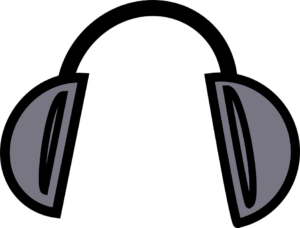 Do you or your child LOVE to read and wish you could finish even more titles? Have a reader who is struggling? Audiobooks can be a fantastic solution to both of these questions! Listening to a book frees up a reader to be completing other tasks while they read, or allows them to close their eyes, relax and immerse themselves in the story. They can also allow the whole family to experience a story at the same time, whether listening during a car ride or at home before bed.
There are many benefits to listening to audiobooks, research has shown that youth who listened to an audiobook "attained 58% of the annual expected gain in reading achievement in just 10 weeks, putting them three months ahead of control students." Additionally the group of students who listened to their books had increased comprehension, improved their vocabulary significantly and were more motivated to continue reading and developing their skills. For more information on the study click HERE.
Thankfully, the APL has audiobook options for all ages! In the library audiobooks are in the form of CD, requiring patrons to have access to a CD player. There are also audio options for all ages available through our FREE e-book and e-audio resource, Overdrive. Overdrive, through the new app Libby, allows you to listen to audio on your device. Just download the app, log in with your library card and begin your search for your next great read! Overdrive can also be accessed by a computer, where books can be listened to in your web browser.
If you need help getting started with audiobooks, either with choosing titles or assistance getting the Libby app downloaded and set up, visit the APL and our librarians will be glad to help!
Happy listening!