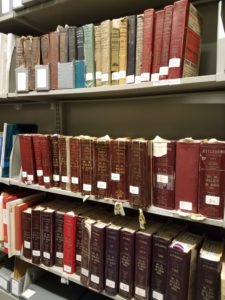 One of the popular questions patrons ask us at the Reference Desk is, "How can I find out about the history of my house?" There are several resources we direct them towards, one of which is our collection of Attleboro City Directories. Starting with the 1924 edition, you can search by street address, and discover the name of the person who lived there!
If you are interested in learning more about digging into the history of your house, join us on Saturday, December 9, 2017, at 11am, for a basic introduction on the topic, offered by Carleton Legg, Director of the Attleboro Area Industrial Museum. Mr. Legg conducted research on a number of local houses and buildings for the 2016 NEA Big Read "Downtown Neighborhood Walk."
If you are interested in attending this presentation, please register at online or call us at 508-222-0157.