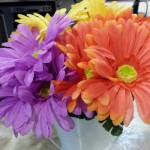 Summer has come to Attleboro and it's brought changes to our hours. From now until the end of August, we'll be open until 1:30 on Saturdays. We hope to see you enjoying the season as you stop in to enjoy one of our many programs, pick up a museum or park pass, or stock up on vacation reading. Looking for Summer Reading lists and activities? Click here for our 2017 Summer Reading website.
SUMMER HOURS:
Monday: 8:30am – 8:30pm
Tuesday: 8:30am – 4:30pm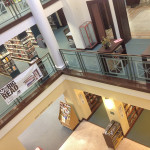 Wednesday: 8:30am – 8:30pm
Thursday: 12:30pm – 8:30pm
Friday: 8:30am – 4:30pm
Saturday: 8:30am – 1:30pm
Summer is a great time to browse all three floors of the library. We're sure you'll be inspired!
Prefer to visit us online? Our site is always open and we're also on Facebook, Twitter, Instagram, Pinterest, and now Goodreads!