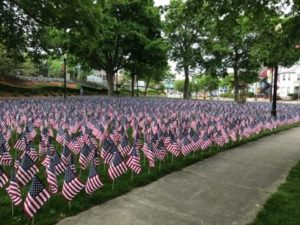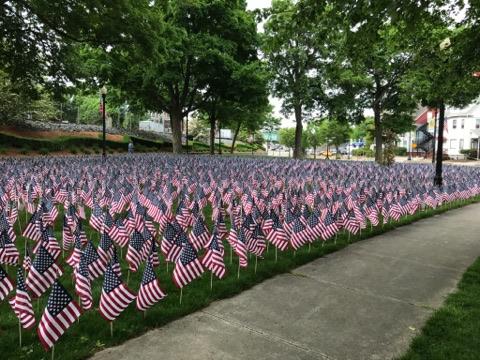 The Attleboro Public Library will be closed Monday, May 29th in observance of Memorial Day. The library will resume its normal hours of operation at 8:30am on Tuesday, May 30th.
Memorial Day is a United States federal holiday celebrated the last Monday of May to honor the men and women who died while serving in the military. On this day, we recognize and remember those who have paid the ultimate sacrifice in military service to our country.
For more information about the history of Memorial Day, please visit the United States Department of Veterans Affairs online. You will find information on why poppies are the traditionally worn on Memorial Day, as well as guidelines for displaying the flag.
There are so many ways to celebrate the people who have sacrificed for our country. From placing flags on gravesites, to doing acts of kindness. For the readers we know, we're sharing this list of poems from the Academy of American Poets and also, a book list honoring soldiers and the United States Armed Forces throughout history. For more information about Memorial Day celebrations in the Attleboro area, the City of Attleboro website has posted this list. Be sure to see the display of 7,400 American flags in the center of the city, pictured above in a photo by Veterans' Agent, Ken Badertscher. These flags were placed by the Attleboro Veteran's Committee and many volunteers. If you attend Attleboro's Memorial Day parade, be sure to look for the library staff and volunteers who will be marching.