New Playstation under the tree? A Kindle tucked in your stocking? Holidays are the time of year when many people find themselves with new gadgets and gizmos. Here at the library, we want you to know that we've got you covered, for FREE!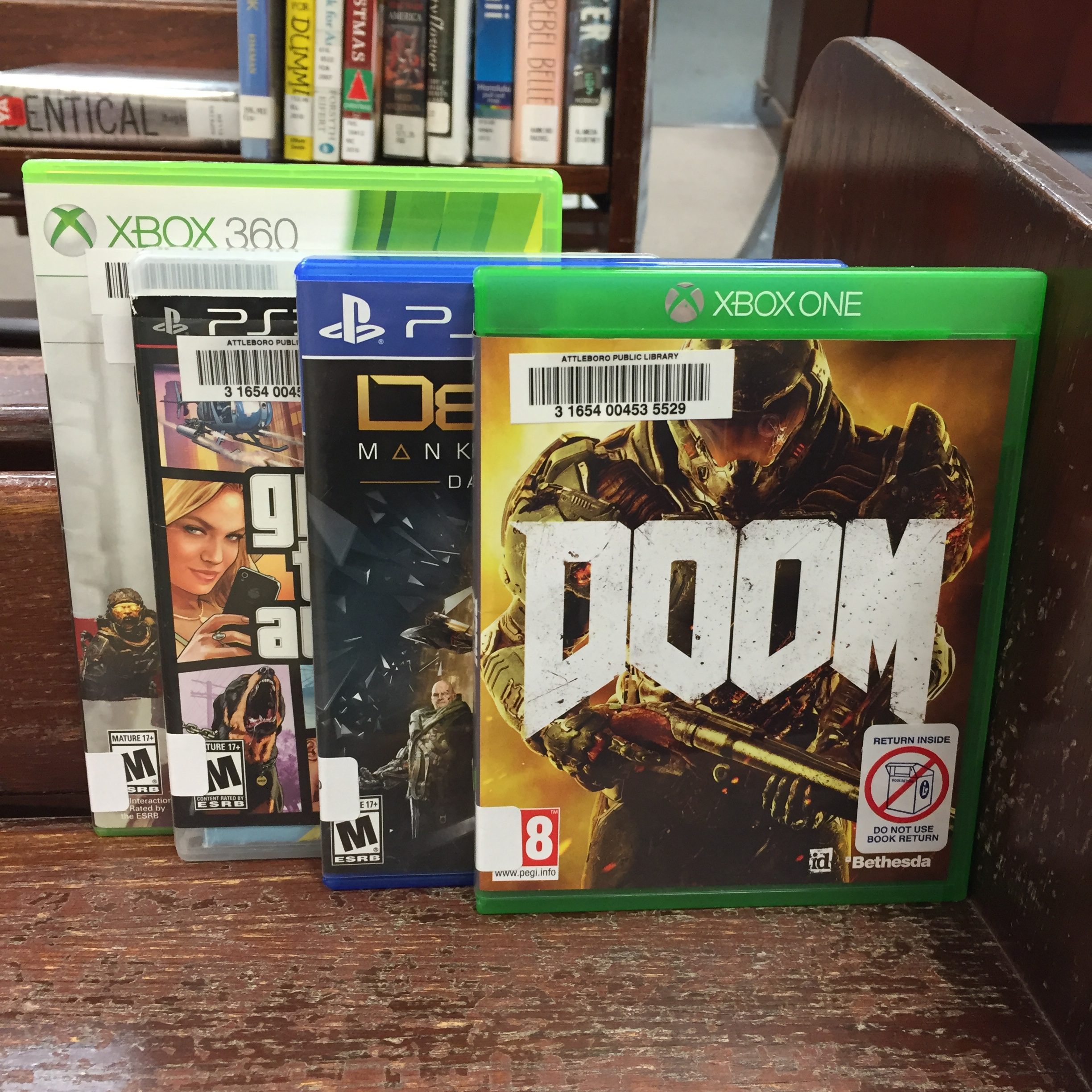 New gaming system? No problem! Gamers can find an array of video games on our shelves to peruse and borrow. The Children's Room currently offers family games for Wii, PS3, Xbox 360, and Xbox One. Near our Front Desk, we have games rated T (Teen) and M (Mature) for PS4, PS3, Xbox One, and Xbox 360 consoles. Games can be borrowed for up to two weeks at a time (no renewals) and cardholders are allowed 3 games on their account at any one time. Video games can even be placed on hold so if there is something in particular you are looking for, give us a call at 508-222-0157, or peruse our catalog to get first dibs on popular games. Also, don't forget that most consoles can play Blu-rays and DVDs and the library has plenty of those to borrow as well!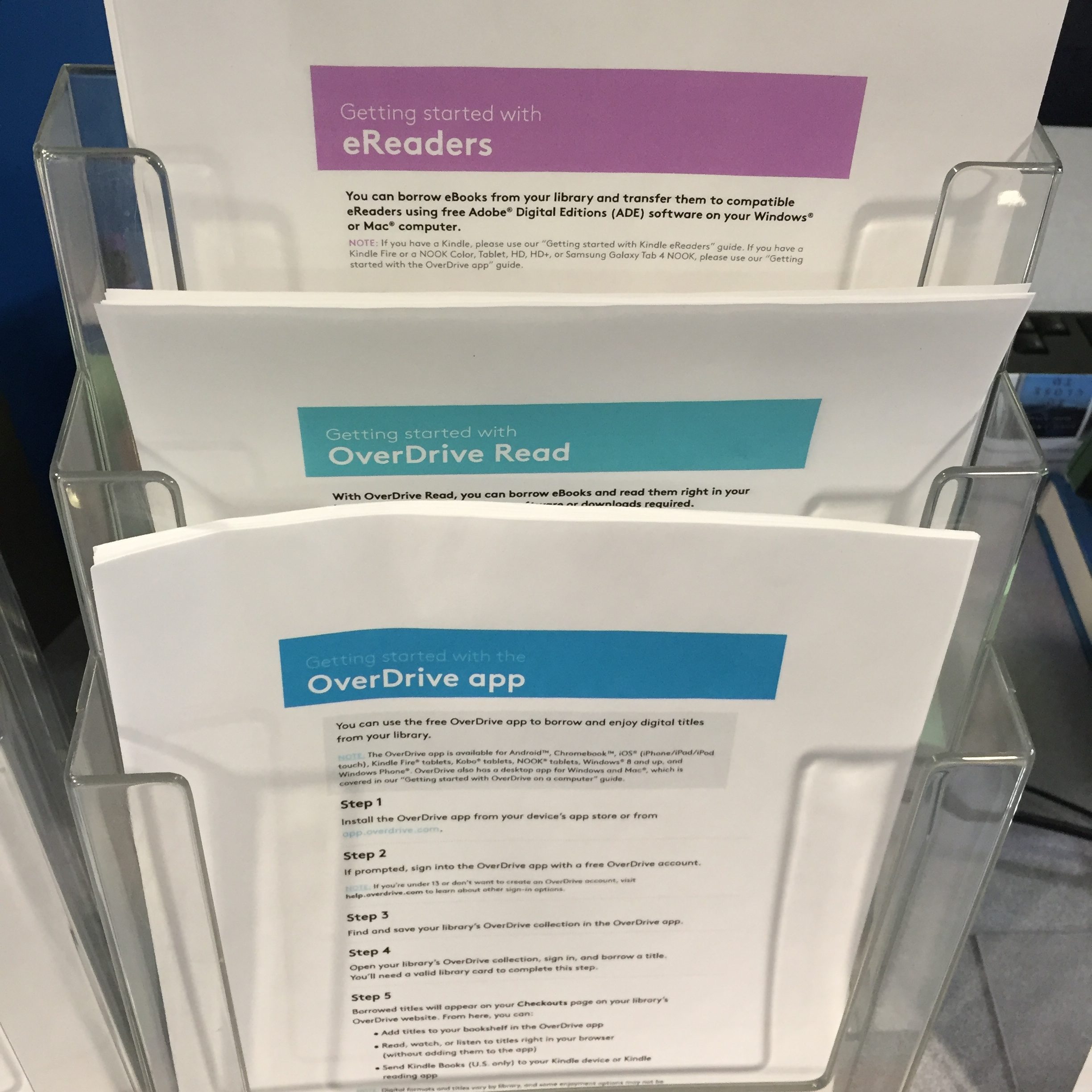 For those who found themselves with a new tablet or eReader this season, make sure you sign up for Overdrive, the library's service for providing FREE ebooks, audiobooks, and movies. Overdrive provides access to thousands of digital titles within the SAILS network. If you're not sure how to get started, stop by the Reference Desk on the second floor to pick up a how-to guide, or bring in your charged device and a librarian will even get Overdrive set up for you!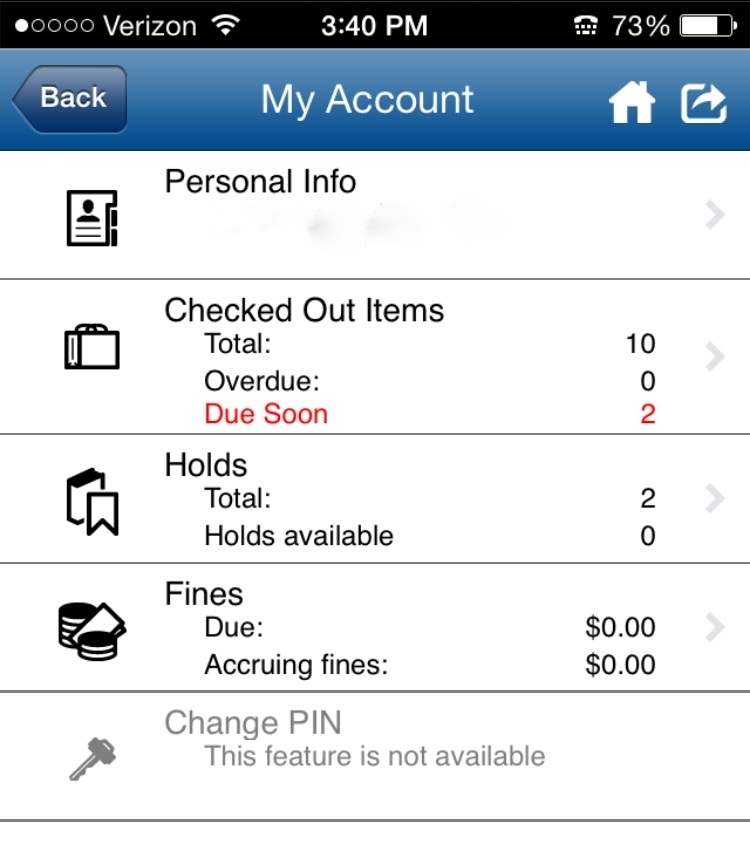 New smartphone users should be sure to download the library's FREE app, BookMyne. BookMyne provides instant access to your SAILS library account, and keeps track of your checkouts, holds, and fines for you, so you don't have to. Search for items in our catalog, place/manage holds, renew items, view due dates and pay fines on your account with ease. Plus, even more great app features, such as library event notices, are coming soon. Managing your library account has never been simpler!