It's that wonderful time of year again, and if you are looking to get in the mood for the holiday season, stop by the library, and browse our expansive holiday displays! Whether you want to read, watch, or listen to the sounds of the holidays, we have you covered!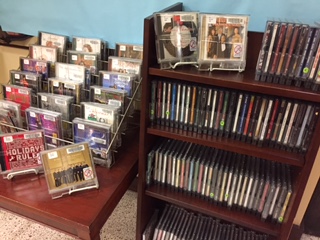 Our music cd display has over 200 music titles from a variety of genres, such as, jazz, folk, spiritual, classical, and pop, so you are sure to find something great to listen to. So, whether you are in the mood to listen to an old classic from Bing Crosby, or something new from Straight No Chaser, this is the place to come!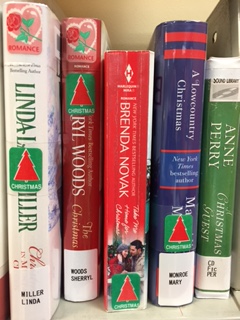 The holiday books come in all shapes and sizes, from short story collections by well-known teen authors to heftier volumes by Nora Roberts or Charles Dickens. This year there are two book displays, one on the first floor and another on the second. Still can't find what you're looking for? Ask a librarian to order the perfect book for you!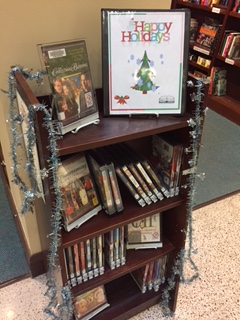 Are holiday movies more your thing? We've got dvds and blurays for everyone in the family, from cartoons to classics: Peppa Pig's Christmas, The Polar Express, Elf, and Irving Berlin's White Christmas. We've even got holiday episodes of the Big Bang Theory! These videos don't sit long on the shelf, so get in and get yours today!