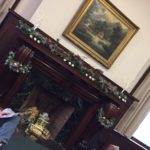 Looking for a relaxing, peaceful spot during the holiday season? You're invited to visit the Attleboro Public Library and enjoy all that it has to offer! Take a break from the long to-do lists and crowded store aisles and browse the displays of books, music, movies and magazines that library staff have prepared for you.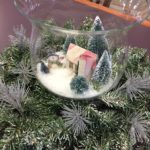 Enjoy winter decorations created by the Attleboro Garden Club making the reading rooms a beautiful place to spend a few unhurried minutes looking at magazines, bestsellers, or collecting coupons. The puzzle table is always ready for you to sit down and fit in a few pieces of the latest work-in-progress.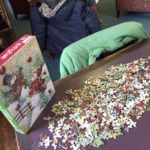 We have opportunities to get together with friends, too! Try our adult coloring night, or drop in for Lunch Bunch one Wednesday afternoon. Our online event calendar lists programs hosted at the Library with easy links for registration.
We've got just what you're looking for, and it's yours for FREE, so stop by today!