Back to school means brushing up on the latest tech tools for many of our adult students.  Take the time to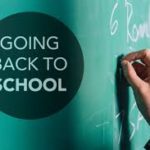 familiarize yourself with the free tools the library offers. Let's start with the library catalog. Are you researching a project? Create a handy list of titles by using the "Book Tools" button found on the search results page, and add the title to a list, place it on hold, or email or text the bibliographic record to yourself. Once you have created a list, you can save it or email it to yourself. This is a great resource when preparing your final bibliography – all the info you need at your fingertips!
Do you need journal articles for your project? Use the Gale Statewide Electronic Resources  to find journal and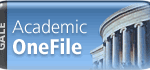 newspaper articles covering a variety of subjects. Once you find the article you need, you can save it to a folder or Google Classroom.  Create a list of articles to print or easily export to a variety of bibliographic management software programs such as Easy Bib or EndNote, as well as to Google Drive or Microsoft OneDrive. Citation tools for MLA 7th edition and APA 6th edition are also included in the database suite.  Highlight and save notes within the text of the article. Need more help with the Gale resources? Watch the Video Quick Tips for more information.
The Library also offers Universal Class – Online Continuing Education and Personal Development courses that are free with your Attleboro library card. Watch this quick video to learn more.
Always on the go? Download free library apps such as BookMyne, OverDrive, or Mango Languages to improve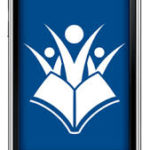 your efficiency.
What do you need to make all this possible? A free Attleboro library card! Register online now!
Stop by or contact the Reference Department at apl_ref@sailsinc.org for free Google Drive or Microsoft OneDrive tip sheets, or to "Book a Librarian" for a free one hour appointment to learn more about our digital resources.
Top 10 Back to School Essentials for Adults
Library Catalog
Book Tools
Statewide Electronic Resources
Citation Tools
Highlight and save notes
Universal Class
Library Apps
Library Card
Tip Sheets
Book-A-Librarian