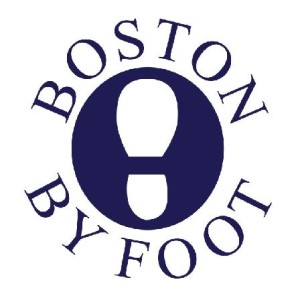 Each year the Friends of Attleboro Library purchase discount passes to a variety of local attractions. Typically these discounts are for museums and parks. This year, the Friends are offering some new opportunities and our patrons are excited!
Boston By Foot is one of our newest and most unique passes. A non-profit, educational organization founded in 1976, promoting public awareness and appreciation for Boston's history and architectural heritage, their tours bring historical facts to life through storytelling.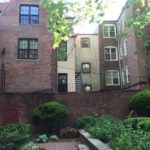 Boston By Foot offers themed walking tours, and also an Architecture Cruise along Boston Harbor and the Charles River. Tours are created and conducted by over 200 volunteer guides who love Boston and are passionate about its history. They are a well-trained and enthusiastic group of volunteers who represent diverse backgrounds.
A staff member recently borrowed the pass to show off our capital city to visiting family members. Here's what she had to say about their trip:
"I used the Boston by Foot pass to take a tour with my mom who was visiting over Memorial Day weekend. She was very interested in seeing the city, so I thought this would be a great way to learn about the history of Boston. The tour took place around 6pm and the weather was perfect for a walking tour. There are several tours available, and we chose the Dark Side of Boston. The tour guides were very friendly and were familiar with the library pass program. We were given a sticker to indicate that we were part of the group and the tour began. We walked around the North End learning about a range of topics including stories about the Spanish flu, a Harvard murder scandal, and even a deadly nurse. The tour was more intimate than the trolley tour we had taken earlier in the day. In just 90 minutes, I felt like I understood much more about Boston than I had earlier in the day. If you like history, then Boston by Foot has something for everyone from new tourists like me, to people who have lived here their wholes lives."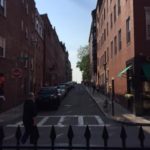 If you're interested in borrowing this pass, there are a few things you should know:
Once the pass is reserved, it can be picked up the day before, or the day of, your reservation date.
Pass users should visit the Boston By Foot website to find out when tours are scheduled. Because pass holders cannot make reservations for the tours online, you must show up ahead of time to be sure to get a spot. We recommend you get there 10 minutes early.
Each pass gives up to four people free admission for the regular walking tour. For Holiday Tours, Special Tours, the Architectural Cruise and Tours of the Month, each pass admits up to four people at various discounted rates. Call Boston By Foot at 617-367- 2345 for current discounts.
Sound like fun? Reserve the Boston By Pass for your group today by visiting our Museum Passes page. You can also call the Library at 508-222- 0157 and a staff member can reserve the pass for you. Let us know what you think!