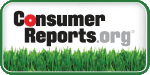 Are you out holiday shopping? Use the free library subscription to Consumer Reports and access ratings and reviews on consumer electronics, home electrics and more!  To save a link on your device to the library Consumer Reports login, follow these steps (steps should be similar for iOS and Android devices):
Open your browser and go to attleborolibrary.org
Select the "eLibrary" tab.
Select "Online Resources"
Select "Do It Yourself/Self Help".
Select "Consumer Reports".
This will lead you to an EBSCOHost screen prompting you for an Attleboro library card #.
Before logging in, click the Share button at the bottom of your device (the location of this may be device specific – iOS may be a square with an arrow, Android, may be embedded in menu at bottom of device) OR add a shortcut on your home screen.
By saving the login on your device, you will have access to Consumer Reports when shopping. How easy it that?!
Questions? Feel free to contact the Reference Department at apl_ref@sailsinc.org for assistance.