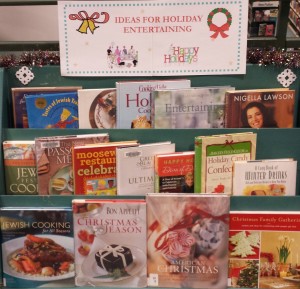 With the arrival of December often comes festive occasions to gather with friends and family. The Attleboro Public Library wants to help you get ready, with multiple displays to set the mood, get ideas for the menu, and keep the kids busy and happy!
Starting on the third floor, there is a lovely selection of holiday entertaining and cook books to help you set your menu and arrange your table. Browse our selection for new recipes or new twists on family favorites. From appetizers to desserts, we have you covered!
On the second floor, there is a display of cocktail and mocktail books sure to add a little pizazz to any gathering. From smoothie recipes for the kids, to sophisticated nonalcoholic concoctions for the teens, to a variety of books on beer, wine and spirits for those over 21. Stop by and "shake up" your holidays!
On the first floor, there are multiple displays to help you during this busy time of year.
Stop by the Children's Room for holiday theme stories and craft books. The DVD collection has a wide selection of holiday and family favorites to occupy the little ones.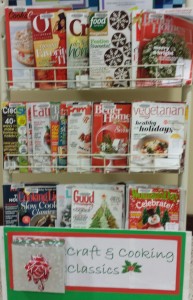 There is a variety of holiday themed Large Print, fiction and mystery books, for moments when you need to escape the holiday fever. Or perhaps flipping through a themed magazine is more your style. If so, see the display next to the elevators. It's overflowing with gift ideas, DIY projects and recipes to impress your guests!
For ambiance at your next gathering, check out the wonderful display of holiday theme music near the Circulation Desk. Whether your style is classical, old favorites, pop remakes, or sing along, and whether you celebrate Hanukkah or Kwanzaa or Christmas or just want to ring in  the New Years in style, we have music to set the mood, express joy, and calm frayed nerves!
Check out the Library's Pinterest page for more great selections!