No one can read ALL the time, and librarians understand. When you feel you need to put down the printed page or the ereader, we invite you to visit another part of the library and get your game on! For the last several years, Attleboro has been collecting games for all ages in a variety of formats.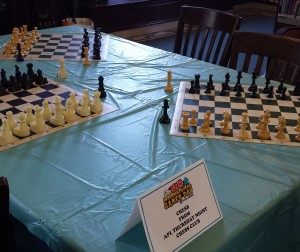 Traditional games like chess and other board games are available to play in the building. We regularly see families pull a game off the shelf and enjoy some quality time together. Other times, middle school study groups celebrate their productive afternoon by bringing out a game while they wait for their rides home.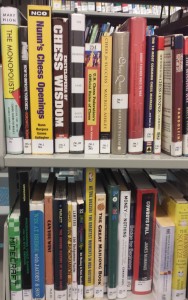 Our chess club meets on Thursday nights and is open to players of all abilities, from beginner to expert. Rule books for card games, mahjong, playground games and much more are available in both the children's room and adult nonfiction. Did you stop by on Saturday, November 21st? We celebrated International Games Day with libraries around the world! Be sure to put it on your calendar for next year!
If video games are more your thing, we've got you covered! The children's room collects games for the Wii, Xbox and PlayStation. It's a great opportunity to "try before you buy!" Kids of all ages will enjoy the two AWE stations available in the library. These computers are loaded with games for kids, from preschoolers to middle school students.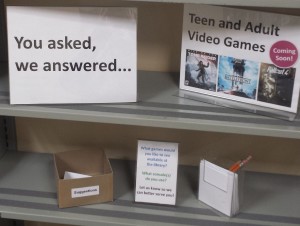 In the new year, we'll also have games for adults. If there's something you're looking for, let us know. The suggestion box is ready and waiting for you!