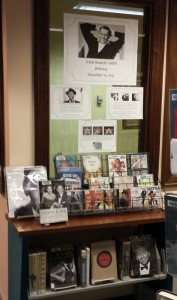 December 12 will mark what would have been Frank Sinatra's 100th birthday. To celebrate the day, The Recording Academy, AEG Ehrlich Ventures and CBS will present an all-star tribute, called"Sinatra 100 — An All-Star GRAMMY Concert," airing on Sunday, Dec. 6 from 9–11 p.m.
The library has created a display of books, biographies, musical CDs, DVD movies and performances on the 2nd Floor, near the Fiction area to help you remember this icon of stage and screen, or perhaps learn more about the man behind the myth.
Sinatra is best known for his singing career, as he performed on over 1400 recordings, spanning 60 years. He was awarded 31 gold, 9 platinum, 3 double platinum and 1 triple platinum album by the Recording Industry Association of America, and had been nominated for 34 GRAMMY Awards, winning 11, and received the GRAMMY Lifetime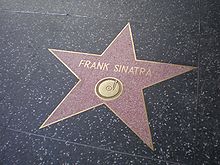 Achievement Award (1965), the Legend Award (1994), along with 13 further GRAMMY Hall of Fame Awards.
Sinatra also appeared in over 60 films, television specials, and variety shows. He was nominated for two Oscars, winning one for Best Supporting Actor for 1954's From Here to Eternity, and hosted the Academy Awards twice. Sinatra received their Humanitarian Award in 1970 for his work around the world, especially with children's charities.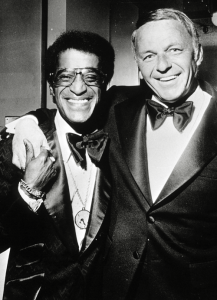 Beginning in the the 1940s, Frank Sinatra actively supported the Civil Rights movement, and pushed for desegregation in the entertainment industry. He insisted on integrated orchestras backing him, and refused to play at any club, or stay at any hotel, that would not also host his black colleagues. In 1961, Sinatra headlined a fundraiser for Martin Luther King, Jr at New York's Carnegie Hall, raising over $35,000 (over $278,000 in 2015 dollars). In 1987, he was awarded the Lifetime Achievement Award by the Los Angeles chapter of NAACP.
Read more about Frank Sinatra at the official website, or by visiting the library and borrowing out one of the great items in the 2nd Floor display! Looking for additional items? Search our Library Catalog  or Pinterest Page for other films, CDs and books about Ol' Blue Eyes himself.