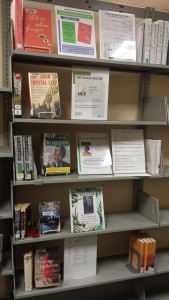 Have you ever thought about joining a book club? There are many great reasons to join, with many great book clubs offered at the Attleboro Public Library to get you started!
Book clubs can seem intimidating to newcomers, but they are really a lot of fun and a great way to meet new people, and read and discuss books that you may have never considered. Many of our members tell us that they weren't sure about book clubs before they joined, but that its really just a great conversation with new friends!
Some book clubs at the library are genre based, which means all of the books they read are a "type" of book, like the Biography Book Club, or the Non-fiction World War II Book Club; while other clubs are open to great reads across genres, like the Parent's Book Club or the APL Book Club. There are clubs that discuss and explore societal issues, like the Fiction Reflects Life Book Club, and ones that explore fictional societies and worlds, like the Fantasy Book Club. No matter what you like, read, or want to explore, we have a great book club for you!
Some book clubs pick a years worth of books at one meeting, while others pick the next book at their monthly meeting. The library staff orders copies of the books (large print, audio books, eBooks), and members, or interested patrons, can pick up the books at the library, at their leisure. The meetings usually consist of conversation, possibly debate, and several book clubs are known to have delicious treats (yum!).
Some book clubs have discussion questions to start the conversation about a book, while others just jump in and start talking about what they read. Some books inspire heated discussion, while some books will inspire laughter and tears and introduce members to a new favorite author. Some members will love the book and want to gush about it, while others will hate the book and want to rant about it – often the same book! There are no wrong answers or wrong opinions. We offer a forum for respectful conversations, no matter the topic. There is no judgment of the opinions expressed, or if you finished the book (come anyway!).
The APL offers book clubs at a variety of times and days and for a range of ages. Feel free to talk to a staff member and see which club feels right for you.
For specific times, days and books, please see our Event Calendar. For a list of previous books that the clubs read, check out the APL Pinterest page!
APL Adult Book Club – First Wednesday of the month (morning)
APL WWII Non Fiction Book Club – Meets monthly on a Saturday (afternoon)
Biography Book Group – First Monday of the month (evening)
Fantasy/Sci-Fi Book Club – Second Monday of every other month (evening)
Fiction Reflects Life Book Group – Third Thursday of the month (evening)
Parents' Book Club (for parents who love to read) – usually the 4th Wednesday of the month (evening)
Parent/Child Book Group (children in grades 2- 4 & an adult) – last Monday of the month (evening)
Book Hungry Sock Monkeys (Grades 5-8) – One Wednesday of the month (evening)
Teen Book Club (age 13+) – One Friday a month (afternoon)