This year's Big Read of Ursula K. LeGuin's fantasy classic, "A Wizard of Earthsea," has inspired a new book group at the Attleboro Public Library. The first meeting of the Fantasy Book Club will be Monday, November 9th from 7-8pm. The group plans on meeting once every other month. Assistant Reference Librarian, Amy Rosa, is eager to start reading your suggestions!
The group's first title is Storm Front by Jim Butcher. Readers will meet wizard detective Harry Dresden as the Chicago Police ask for his help in solving a double murder full of black magic. Amy is particularly happy with this choice, as her favorite sub-genre of fantasy is Urban Fantasy, which she describes as, "Fantasy hiding in plain sight in our modern day contemporary world usually based in big cities. The main characters usually have regular jobs but they have something special that gives them an edge to the paranormal world." Amy's love of fantasy literature first began when she discovered The Chronicles of Narnia and the Frank Baum's Oz books as a child.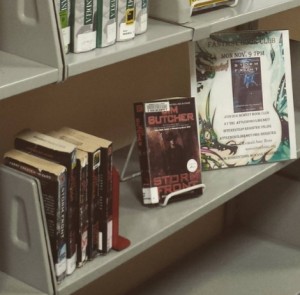 While opinions on fantasy literature vary widely, library staff are hearing from patrons very excited about this group. One reader tells us how much she enjoys seeing new worlds created, "I like to break away from the norm and just have fun reading about what is different, eccentric and unique." She is eager to read books that both she and her husband will enjoy.
Another library visitor and member of two other book groups at the APL says, "I was drawn to read fantasy because I have always enjoyed to use my imagination.  I love to get lost in a book, and fantasy created that feeling and more.  When I read a fantasy story, it's more than just getting caught up in it… it's like being transported into another world.  I also love that most fantasy stories are part of a series… where you can get invested in the characters, their world, and their lives. Fantasy has something for everyone: dragons, wizards, telepaths, humanoid animal races, bards, assassins, dragon riders, elves, fairies, dwarves, vampires, and even ordinary people who are transported to another world."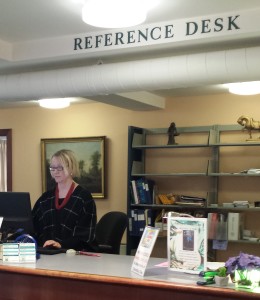 To register for this event, visit our calendar page, or click here. Reference librarian, Amy Rosa, is happy to answer any questions. Find her at the reference desk, located on the second floor of the library.