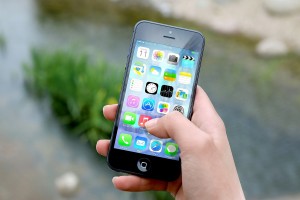 Forgot your library card? Want to renew library items on the fly? There's an app for that! Here are our favorite FREE apps for making it even easier to use the library, whether you're already here at the Attleboro Public Library, at home, or on-the-go! All of these apps are available for both Android and iOS devices, and can be found in the App Store on your device. Need assistance setting up an app? Just bring in your device and we'll help you get started.


CardStar: Is your library card ragged, lost, or hard to find next to countless other cards you carry? If you have a smartphone, you no longer need to bring your physical card to the library. Just download the CardStar app and type in your library card number. Our scanners can read the barcode straight off of your screen. It's a free and easy way to make sure that you have your card with you at all times. Prefer a different card app? We're happy to scan your screen and make sure your app works with our scanners.


BookMyne: BookMyne provides instant access to your library account, and keeps track of your checkouts, holds, and fines for you, so you don't have to. Search items, place holds, renew items, view due dates and see fines on your account with ease. Managing your library account has never been simpler! Learn more about BookMyne here.

OverDrive: Attleboro Public Library partners with OverDrive to offer downloadable ebooks, audiobooks, and music to library users. No computer? No problem! The Overdrive app allows you to search, borrow, download, and place holds on nearly any device. Our Reference Department is happy to help you get started with Overdrive, so don't be shy; stop by!
Mango Languages: Mango is an online learning system offering over 40 language courses, including Spanish, French, Italian, Japanese, and German, as well as ESL courses. Access Mango from a computer, or download their app to learn on your tablet or smartphone with or without an internet connection (their audio-only setting is perfect to use in the car!). Best of all, there's no expiration date, so as long as your library card is in good-standing, you can use Mango as often, and as long as you'd like!


Goodreads: Though not directly related to Attleboro Public Library, we couldn't resist including Goodreads with our favorite library apps. Because let's face it, it's becoming harder and harder to not only remember what books you've already read, but also what you WANT to read. Goodreads makes keeping track of to-read lists and managing already-read lists a piece of cake. Plus, you can connect with your friends on Goodreads and discover what others are reading. And for those who like to know what they're getting into before they commit to a book (especially for those 500+ page novels), Goodreads is a valuable source for user-supplied book reviews and ratings.