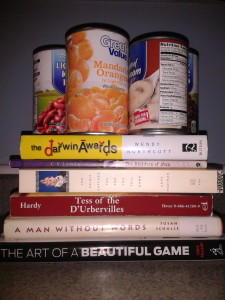 The Attleboro Public Library will once again run our Food for Fines program in the months of November and December.  The library will accept any amount of canned or boxed non-perishable food items in place of payment for library overdue fines. Each week, the donations will go to a different local organization that provides food for the hungry.
If you wish to participate, please bring your donations to the library circulation desk. This program only applies to overdue fines, and does not apply to bills for lost or damaged library items. If you prefer, you may continue to make payments by cash or check (or online by credit or debit card).
You can find out more by calling the library at (508) 222-0157 or by asking at the circulation desk next time you visit the library.