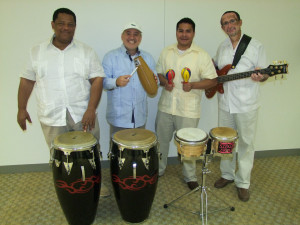 Join us on Tuesday night, September 9th at 6pm! GRUPO FANTASIA, voted #1 Caribbean band in New England by the New England Urban Music Awards three times, will be performing at the APL with music from Cuba, Puerto Rico, Dominican Republic and South America. Band leader Angel Wagner and his fellow musicians provide traditional island entertainment for all ages with much of the music performed on original, handmade indigenous instruments.
To reserve a seat for this FREE event, visit www.attleborolibrary.org/register.
This event brought to you with federal funds provided by the Institute of Museum and Library Services and administered by the Massachusetts Board of Library Services. This is the primary source of federal support for the nation's 122,000 libraries and 17,500 museums. The Institute's mission is to create strong libraries that connect people to information and ideas.